Two powerful businessmen have combined forces to block the main elephant corridor within the Sinharaja Forest Reserve. An elephant corridor running from Morning Side to the Dellawa, Walankanda forest through the Handapan Ella has been cleared to construct two hotels by a couple of businessmen.

One such construction is reportedly underway in the Dolakanda GN Division in Kalawana, Ratnapura by a leading gem merchant's family. Sources reveal that the Kalawana Pradeshiya Sabha has granted clearance, violating laws and regulations, which are in place to protect the reserve. The project, which runs across some seven acres of land, has already been bulldozed and cleared to make way for the construction.

The other commercial project is reportedly underway across the Bowitiyathenna elephant corridor on land under the purview of the Godakawela Pradeshiya Sabha. The land extent of eight acres is being cleared by a businessman who goes by the name of Rajapaksha.
The 11,187 hectare Sinharaja forest was declared a Man and Biosphere Reserve (MBR) in 1978 and it became a National Heritage Wilderness Area under the National Heritage Wilderness Area Act in 1988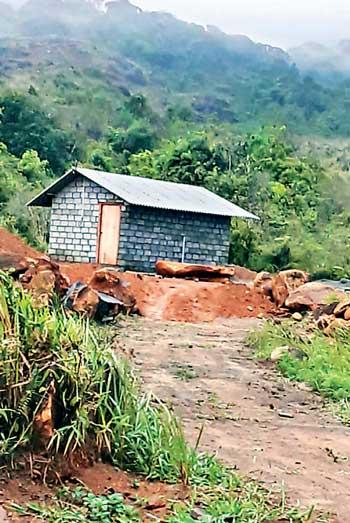 Sajeewa Chamikara of the Movement for Land and Agriculture Reform (MONLAR) said these construction works, have caused disturbances to the migration patterns of the two wild elephants residing in the Sinharaja Forest Reserve. Therefore, villagers in Rambuka, Thanawela, Ellagama, Handiyaade, Kajugaswatte, Pothupitiya, Kopikele and Cypresswatte areas have been facing increasing threats of wild elephants encroaching into the villages in search of food. Not only lives but also livelihoods of these villagers, who are mostly farmers have been threatened because of these ill-thoughtout construction attempts.

"A vast area of land legally protected as a forest reserve in Sinharaja is currently being exploited in this manner to construct hotels. This is through the misuse of political and commercial power," he said.

The 11,187 hectare Sinharaja Forest was declared a Man and Biosphere Reserve (MBR) in 1978 and it became a National Heritage Wilderness Area under the National Heritage Wilderness Area Act in 1988. This virgin forest was named World Heritage site by UNESCO in 1989.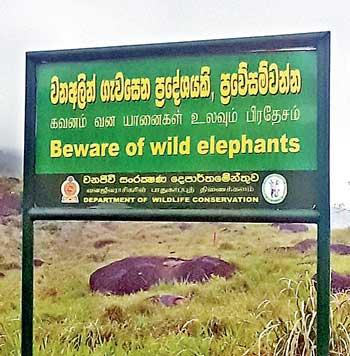 According to Gazette Notification No. 2150/31 dated November 20, 2019. In terms of Section 3 of the Forest Conservation Ordinance last amended by Act No. 65 of 2009, 36,475 hectares of Sinharaja National Heritage Forest and surrounding forests have been declared as the Sinharaja Forest Reserve.

Accordingly the areas covering these protected areas and the surrounding areas have been declared as a Soil Conservation Zone by Gazette Notification No.1550/9 of May 22, 2008 in terms of Section 3 of the Soil Conservation Act No. 25 of 1951. This was due to the fact that the area had been identified as being prone to landslides.

Against this backdrop, activists are now questioning as to how permission was obtained for these extensive construction plans by the authorities.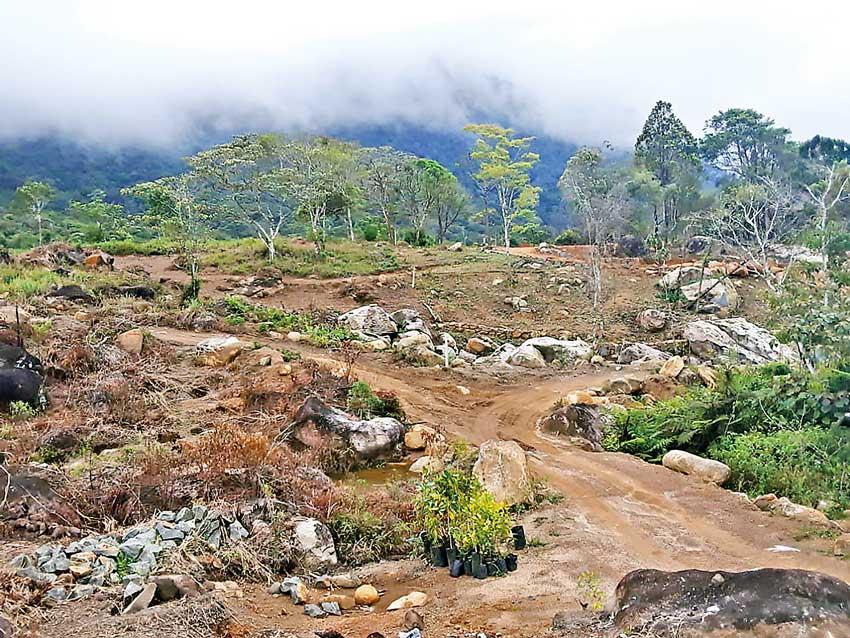 As per Gazette Notification No.772/22 dated June 24, 1993, Section 23b of the National Environmental Act No.47 of 1980 Environmental Impact Assessments (EIA) have to be obtained prior to any clearance or construction in an area of more than one hectare of forest land. Mr. Chamikara pointed out that no such EIA had been carried out prior to obtaining these permits.

According to the same Gazette notice, permission cannot be granted for any development project within 100 meters of a land border that has been afforded
national protection.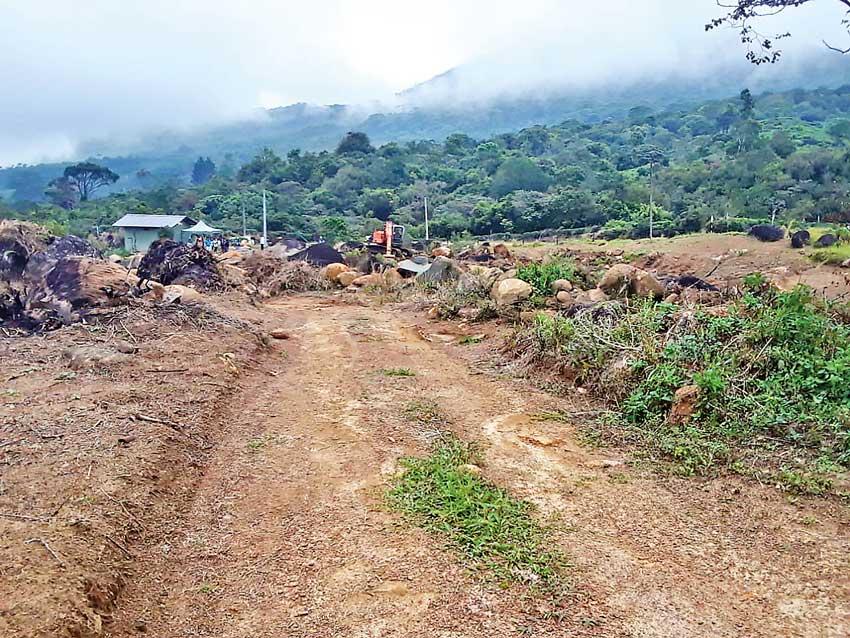 Meanwhile, an activist lobbying against the wanton destruction which is continuing in the Sinharaja during the past few months has been attacked by an unidentified mob. Lakmal Ranabahu an environmental and political activist, who has raised his voice against the illicit clearing in the Sinharaja forest reserve was reportedly attacked on January 24 in Kalawana, and later admitted to the Ratnapura General Hospital with serious injuries. When the Daily Mirror contacted the Kalawana Police Officer-in-Charge to inquire into this incident, he was unavailable for comment.

The Daily Mirror also contacted Forest Department officials who informed us that several departments had been forced into quarantine and lockdowns, including its legal department through which this case is
being handled.